Eleanor and Vallas Albin Scholarship Fund
Fund Number: 111
Fund Purpose
Provides for educational scholarships for graduating high school seniors graduating from Corydon Central High School with a cumulative GPA of not greater than 3.20.
Fund Story
Eleanor Albin of Corydon established the Eleanor and Vallas Albin Scholarship Fund in 2007 to provide scholarship support to graduating seniors at Corydon Central High School.
Vallas and Eleanor Timberlake Albin were lifelong residents of Harrison County. After serving in the United States Navy during World War II, Vallas returned to Corydon and used his G.I. bill to earn his watchmaker's license at Floyd Cunningham's Watchmaking School in Corydon. In 1948, Eleanor and Vallas opened a retail jewelry and gift store in downtown Corydon. Albin Jewelers opened at 103 E. Beaver Street and later expanded to 110 E. Chestnut Street. The building was eventually purchased by Albins and the second floor became Giftwares and Vallas' office. "Vallas enjoyed his work, serving the customers and seeing the store grow," said Eleanor. Eleanor and Vallas had three children Sandy and Margaret Ann, who are both deceased, and Sarah. The daughters worked in the store while growing up. Some of the grandchildren have worked in the store as well.
Eleanor and Vallas were members of the Corydon United Methodist Church. Vallas was a member of the Corydon Town Board, the Harrison County Hospital Board of Directors and the Chamber of Commerce of Harrison County Board of Directors. He was president of the Corydon Rotary Club and a member of the Pisgah Masonic Lodge, Old Capitol VFD Post 2950 and American Legion. "Vallas had tremendous faith in Corydon and he always had faith in the people in his community," said Eleanor. "The business and people were good to him and to our family," she added.
Eleanor Albin taught for 34 years in the South Harrison Community School Corporation. She earned her Bachelor of Science in Education from the University of Louisville. "Education was important to Vallas and me and this scholarship is a reflection of our interest and support in education." said Eleanor.
All three daughters went to Indiana University majoring in Education and completed Master Degrees in Education. The grandchildren also graduated from colleges and graduate schools.
During her years teaching, Eleanor taught with her daughter, Sandy and also with her sister Marcella Jennings. "Those years teaching with Sandy and Marcella were some of the happiest years of my life," Eleanor recalled with a smile.
With her love of teaching young children, Eleanor also enjoyed various commu­nity organizations. She was involved in Tri Kappa, Delta Kappa Gamma Woman's Club, and Corydon United Methodist Church. She was a Girl Scout Leader and Assistant Guardian of Job's Daughter Bethel #12 and also involved in other various children's activities. She is a member of the Laconia Homemakers Club.
In 1990 Sandy's husband, Jim LaDuke, took over the management of the store. Vallas continued working with Jim until reaching the age of 75. Vallas passed away July 4, 2001.
Sarah and Sandy both said they were very pleased their mother had decided to create this scholarship for the community where the family has so many happy memories. They proudly said their mother has always been the most generous, kind and loving woman reaching out to all; whether in her home, at school or her church. They are glad that she and Daddy will have this lasting memorial.
Scholarship Recipients:
2009: Benjamin Melton
2010: Megan Benton
2011: Kaitlin Malone
2012: Kasy Franks
2013: Destiny Sizemore
2014: Dylan Benton
2015: Cody Hill
2016: Brandon Crosier
2017: Joseph Brann
2018: Gracen Lander
2019: Zachary Patterson
2020: Jake Fields
2021: Carter Fleace
2022: Camdyn Oberholtzer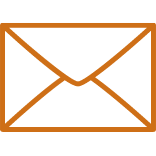 Stay in the Loop.
Sign up for the e-newsletter to receive regular updates from Harrison County Communty Foundation.

Make a Difference. Donate today.
You can give in any amount to
any existing fund.