Clarence A. Sr. and Olivia T. Merk Memorial Scholarship Fund
Fund Number: 164
Fund Purpose
Provides support for educational scholarships for South Central High School graduating seniors who have a minimum GPA of 3.0 and demonstrate financial need.
Fund Story
The Clarence A. Sr. and Olivia T. Merk Memorial Scholarship Fund was established in 2011 by Teresa Merk along with a generous donation from her sister, Mary Merk Glover, to honor their parents. Two scholarships will be awarded each year to graduating seniors of South Central High School. One scholarship will be awarded to a student who plans to pursue a degree in Agriculture or Environmental Sciences; the second to a student who plans to pursue a degree in Community or Social Services. Clarence and Olivia would be very proud to see South Central High School graduates seeking higher education in areas in which they held special interest.
Clarence was born on April 24, 1921. He was a third generation farmer, raised alongside six brothers and two sisters. Two of his fondest memories from his school days include winning a county spelling bee contest and receiving his letterman sweater in basketball. Clarence was known for his feistiness, not his stature. He graduated from Laconia High School.
Olivia Teresa Fosskuhl was born on October 15, 1925 on the family farm in the Starlight community of Floyd County. She too was from a large family having two brothers and three sisters. At a time when not many of her peers were able to receive a high school education, Olivia was very proud to have graduated from New Albany High School. She was a keen accounting student and had a natural sense for business. Prior to marrying, she was employed in Civil Service.
Clarence and Olivia married and lived with Clarence's parents on the Merk family farm. They eventually purchased the farm and added land to total around 300 acres. They raised crops, Angus cattle, American Yorkshire pigs, and managed a large poultry operation. Clarence and Olivia taught their family of eight children to embrace their faith, work on the farm, and contribute to the community. They encouraged their children to pursue a college education, something all eight were able to accomplish.
The family was members of St. Peters Catholic Church in Elizabeth. Clarence and Olivia loved the Laconia and Elizabeth community as well as all of Harrison County. They had a deep desire to see the community grow and prosper. They organized the Dixie Poultry Association to help improve contracts between the poultry growers and the producers in the Ohio Valley area. They encouraged farmers to utilize resources available to them from Purdue University, the USDA and the local county extension agency. They hoped Harrison County farmlands would continue to thrive.
Olivia wanted a place where the Laconia and Elizabeth area children could learn to swim and play in a safe environment. She worked closely with organizers to raise money and community involvement in building the South Harrison Park. She also was part of the grassroots effort to form the South Harrison Water Corporation, and was active in PTA for over 30 years.
Clarence was a founding member of the Harrison County Little League Association and coached the Laconia Aces for over ten years. He was a two term Vice-President of the South Harrison School Board. Both Clarence and Olivia served on the Democratic precinct committee staying on the forefront of political issues, especially those affecting their rural community. It was common for neighbors to ask Olivia to assist them with understanding something they received in the mail or help in filing documents. They were people who could be counted on in good times and bad; the heart and soul of what was good, right and fair. Clarence and Olivia lived and worked on the family Centennial farm for over 50 years. Their home was a gathering place for family, friends and neighbors. Olivia passed away in February 2000 and Clarence in January 2010.
Scholarship Recipients
2013 - Veronica Morris, Ethan Foreman
2014 - Nathan Shaffer
2015 - Emily N. Miller, Elise Hofmann
2016 - Charles Tostaine
2017 - Gabriel Romero, Austin Schoen
2018 - Allison Davis, Kelsey Dunn
2019 - Kelsey Johnson, Molly Smith
2020 - Jude Baker
2021 - Clay Thomas
2022 - Maddox Baker, Georgia Faith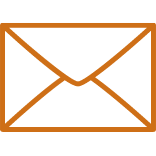 Stay in the Loop.
Sign up for the e-newsletter to receive regular updates from Harrison County Communty Foundation.

Make a Difference. Donate today.
You can give in any amount to
any existing fund.