Robert H. Weber Memorial Scholarship Fund
Fund Number: 168
Fund Purpose
Provides scholarship support for students studying education who were Harrison County residents when they graduated from high school and/or are teaching in Harrison County. Recipients must have successfully completed at least 24 college credit hours.
Fund Story
The Robert H. Weber Memorial Scholarship Fund was created by his family. Robert (Bob) was born on 9 October, 1932 in Louisville, Kentucky to Louis Ottis and Ruby May Lowell Weber, and moved to Elizabeth, Indiana in 1936. One of four brothers, he died on January 4, 2012 in Louisville, Kentucky.
Bob was brought up in Elizabeth and completed elementary school in 7 years, graduating from Elizabeth Posey Township High School in 1949. He entered Purdue University at sixteen years old, majoring in Agriculture and worked as a Farm Foreman at the University Dairy Barns, earning all of the living and school expenses by milking cows before and after classes. He earned a Bachelor of Science degree in Agriculture and graduated in 1953. He continued work as a Farm Manager for Purdue until May 1954 at which time he entered service.
2nd Lieutenant Weber was commissioned upon graduation in 1953 as a reserve officer and was assigned to the Fort Eustis Army Post, Virginia, Army Student Attachment, Transportation School. He departed for Korea where he served with the 3rd Transportation Railway Command with major duties of administration and supervision of up to 600 Korean civilian personnel working for the U. S. Army from the 38th parallel to the port of Pusan. He returned from Korea in 1955 and was assigned as the Unit Motor Maintenance Officer and Unit Supply Officer. Captain Weber was released from duty in March 1956 after earning the National Defense Service Medal.
Following his time in service, Bob worked as a farm manager for Mooresville, Indiana until the purchase of this own farm in Mauckport, Indiana in 1957. He operated a dairy, and owned and operated a milk hauling route, and was a member of Dairymen, Inc. He continued to build his estate with later purchases of land to support farming, amassing over 600 acres, and using the land to provide feed and hay for the cattle, hogs, sheep and chickens raised throughout the years. Bob incorporated farming concepts of rotational cropping, terracing, and no-till practices supported by the agricultural community. The dairy herd eventually changed to beef in later years.
While farming, he earned a teaching license from the Indiana University, Indiana and taught at South Central High School. He later became the Principal at Heth Washington Grade School, filling in as the Math and Science teacher, and was a member of the South Harrison School Board, and finally a school bus driver.
Bob's interests were in staying current with politics, incorporating the latest agriculture programs and establishing a sound, self-sustaining farm. He enjoyed country music with friends, connected family heritage though trips to Germany. He was also able to re-visit Korea and travel to Alaska in later years. He actively mentored family and associates towards further education.
The family of Bob Weber created this scholarship to encourage students to pursue a career in teaching math, science, and elementary school education programs. The primary purpose of the fund is to provide educational scholarships for students in educational studies who were residents of Harrison County, Indiana on the date of their high school graduation and/or currently residents of Harrison County and teaching in Harrison County schools. Candidates must be enrolled in an accredited institution of higher learning. Priority will be given to those who are enrolled in a math, science or elementary education teaching program. Scholarship support is allowed for bachelors, masters or doctorate level of study in addition to license programs.
Scholarship Recipients
2015: Cameron Smith
2016: Savannah Atwood
2017: Stephanie Tostaine
2018: Chelsey (Lloyd) Bohnert
2019: Eric Wise
2020: Kennedi Winn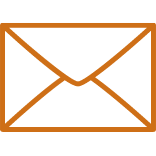 Stay in the Loop.
Sign up for the e-newsletter to receive regular updates from Harrison County Communty Foundation.

Make a Difference. Donate today.
You can give in any amount to
any existing fund.