Harry R. and Barbara K. Middleton Family Builders Fund
Fund Number: 200
Fund Purpose
Provides support as directed by the HCCF Board of Directors for programs or activities that fulfill charitable or other exempt purposes benefiting Harrison County.
Fund Story
Harry (Ronnie) and Barbara Middleton established the Harry R. and Barbara K. Middleton Family Builder's Fund in December 2014. The fund provides support as directed by the Harrison County Community Foundation Board of Directors for programs or activities that fulfill charitable or other exempt purposes benefiting Harrison County.
Barbara grew up on a farm 25 miles northeast of Columbus, Ohio, and Ronnie grew up in Floyd County. Barbara graduated from The Ohio State University in December 1972 with a Bachelor of Science in home economics. She then began working at Public Service Indiana (PSI) as a home economist before eventually becoming a manager in the company now known as Duke Energy.
Ronnie was a veteran of the United States Army and was a lineman at PSI, which later became Cinergy. He loved boating and was a member of the American Legion Bonnie Sloan Post #28.
Barbara worked at PSI/Cinergy in Corydon for 25 years after transferring from Clarksville. She met Ronnie at work, and they got married in June 1988. They moved to Harrison County in 2001 and happily remained there ever since, and they were married for 29 years.
"We worked together," Barbara said. "There was no designated job for anybody. We worked as a team. He helped in the house. I helped outside the house. We worked well together, and I think that built a good bond."
Ronnie passed away on July 19, 2017 at 84 years of age. The family chose to have memorial contributions go toward their builder's fund.
Barbara said she has enjoyed living in Harrison County because of its atmosphere.
"People are friendly, and it's a small community," Barbara said. "It's just home, and it's close to other amenities that may not be here locally."
Also, Barbara said she believes family is extremely important.
Brett Lawson is Barbara's son and Ronnie's stepson. Brett has two children, Reagan and Henry. Barbara said she enjoys playing with and spending time with her grandchildren. "The worst day becomes the best day when I hear them yell Grandma!"
Barbara said she values giving back to the community. Barbara was the chairperson of the Metro United Way Harrison County Campaign twice. She has also been a Harrison County Hospital Foundation board member, and she and Ronnie have supported various nonprofit organizations, including HCCF.
"The foundation does so many great things for Harrison County," Barbara said. "By supporting the foundation, we in turn are supporting all those nonprofits and organizations that the foundation helps."
Barbara joined the HCCF Board of Directors in 2012, after serving as an HCCF community volunteer for one year.
As an HCCF board member, Barbara was the chair of the Grants Committee for two years. She later became the vice chair of the board, then board chair, then immediate past chair. Barbara was also the chair of the Board Development Committee for one year, and she was a member of the Scholarship and Endowment Committee.
"I think if you're going to be part of a board, you need to be active with the committees and the board," she said.
Barbara said she and Ronnie were taught to help others in any way possible and wanted to start a builder's fund to give back to the community. She appreciates that the money contributed is matched by HCCF, and she likes that she will never have to decide how the money in their fund will be used. The HCCF Board of Directors will determine Harrison County's greatest needs and put the money from HCCF's Unrestricted Fund and builder's funds – which are also unrestricted funds – toward those needs.
"We never know when something is going to be needed," Barbara said. "The unrestricted funds allow the foundation to address those needs. They're the perfect avenue to give financially to the community."
Fund Impact
2017: Arts Midwest World Fest, Manhu
2018: Provided an accessible garden and landscaping at the Boys & Girls Club facility; provided Meals on Wheels for Harrison County clients on the waitlist
2019: To rehabilitate women's transitional housing (Genesis House; Harrison County Cultural Pass 2019; 2019 Repair Affair annual project; new roof for Hayswood Theatre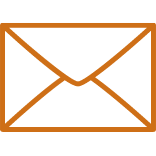 Stay in the Loop.
Sign up for the e-newsletter to receive regular updates from Harrison County Communty Foundation.

Make a Difference. Donate today.
You can give in any amount to
any existing fund.