Sonny Hardin Memorial Endowment Fund
Fund Number: 202
Fund Purpose
Provides support to the Corydon Central High School Industrial Arts Program.
Fund Story
Warren "Sonny" Hardin was born in Mauckport, Indiana on October 20, 1932. The son of Carleton and Opal Hardin, Sonny was the third of six children. His brothers were Gaylord and Roger; his sisters were Norma Jean Haller, Carol Anderson, and Donna Buchinsky. After the 1937 flood, the family moved to Corydon where Sonny attended all 12 years of school. Sonny took four years of shop in high school even though he couldn't receive credit for the final two years.
In 1952 Sonny went to work for Western Electric installing telephone equipment. Later he transferred to Bell South where he worked until his early retirement at 56 years old. Also in 1952 Sonny married Cleo E. Kirkham. They settled into a little house north of Corydon. Later, the couple moved to the east side of Louisville and raised four children; Sharon, Gina, Tracy, and Brian.
While in Louisville, Sonny's first woodshop was in the basement of their house. He began practicing woodturning and practicing led to proficiency. When he retired, Sonny and Cleo moved back to their Indiana roots in Corydon. With that move he also moved his woodshop from the basement to his own separate shop. His part time hobby turned into a full time passion.
Sonny regularly demonstrated at Lanesville Heritage Weekend, becoming well known among the kids that came every year. Sonny would always get a thrill when a child would stop to watch him turn. He connected with them and would turn a small top or tooth fairy bowl. The look of delight in their eyes made him smile. Of course he made them show him they could make the top work before they would get to walk away with their prize. For several years he would have children come up to him and say, "You turned a top me for last year, do you remember?" He would always say "Yes, I remember you." When adults stopped to watch him he would turn them a tiny goblet to show off his unique skill with miniatures.
Sonny's ability to connect with students was noticed by school personnel and he was invited to demonstrate at North Harrison Elementary for Pioneer Days. He would be exhausted by all the talking and standing for eight hours, but when he received the thank you cards from the students he would commit for the next year.
Sonny's passion for wood turning became even stronger when he started helping the Corydon Central High School Industrial Arts Club on Tuesdays. It didn't matter what else was going on, Tuesdays were reserved for the kids of the CCHS Industrial Arts Club! He wanted to make sure the art of woodturning was carried forward and he inspired several students to do so. He didn't want students with the passion and desire for woodturning to be limited by lack of resources so the endowment fund was established to provide support to the CCHS Industrial Arts Club with emphasis on woodturning.
Fund Impact
2016 - Purchased supplies for the Corydon Central Industrial Arts program
2017 - Purchased supplies for Corydon Central High School industrial arts programs
2018 - Purchased an Injection Molding Machine and various woodworking/lathe equipment for Corydon Industrial Arts
2019 - Purchased mortising machine, chisel set, mobile base, and other woodworking supplies for Corydon Industrial Arts; purchased three Miller stick welders for the new metal shop at Corydon Central High School
2020 - To purchase Lincoln Electric Systems plate making attachment and replacement tips for Corydon Central High School Industrial Arts; to purchase miter saws, miter saw blades, and band saw blades for Corydon Central High School Industrial Arts
2021- To purchase a glue spreading machine, panel clamps, impact attachment, woodworking equipment and supplies including sanding equipment, grinders, and dust extractors for Corydon Central High School Industrial Arts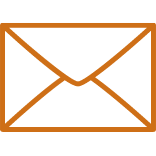 Stay in the Loop.
Sign up for the e-newsletter to receive regular updates from Harrison County Communty Foundation.

Make a Difference. Donate today.
You can give in any amount to
any existing fund.