Armed with the knowledge of how vital early childhood education is to the success of an individual student and the community as a whole, the Harrison County Community Foundation embarked on an ambitious project to address kindergarten readiness and the need for quality preschool in the community. HCCF began a 5 year pilot program to fund preschool for low-income children at several locations throughout the county.
HCCF made funding available for up to 220 slots of full day preschool. Local public and faith based schools as well as private providers were invited to participate. Harrison County Community Services (HCCS) was engaged to verify income eligibility of families and children. A total of 112 children participated beginning with the 2014-15 school year.
The State of Indiana utilizes the Paths to Quality early childhood certification program which is administered locally by the Southern Indiana Economic Opportunity Corporation, Inc. (SIEOC). Through SIEOC, HCCF also made funding available to preschool providers to purchase needed equipment, send staff members to required training, and obtain Paths to Quality certification.
A final component of Jump Start is evaluation of program effectiveness. Indiana University Southeast Applied Research and Education Center (AREC) has been contracted to perform third-party pre and post preschool student assessments.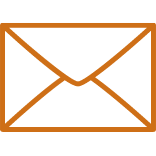 Stay in the Loop.
Sign up for the e-newsletter to receive regular updates from Harrison County Communty Foundation.

Make a Difference. Donate today.
You can give in any amount to
any existing fund.