Deadlines
- March 31
- June 30
- October 31
Applications open 45 days before the deadlines.
Apply Multiple Times
Applicants are encouraged to reapply each semester or year as long as awards do not exceed $5,000 total for the year. Applicants must continue to meet eligibility requirements as well.
Requirements
- Resident of Harrison County, Indiana
- 25 years or older
- Not currently an associate, bachelor, graduate, or doctorate degree holder
- Have required ID verification
Questions?
Reach out to Heather Stafford, Director of Programs, by calling (812) 738-6668 or heathers@hccfindiana.org.
It's Never Too Late to Achieve Your Educational Goals!
As the demand for more specialized jobs increases, many adults in Harrison County are recognizing the advantages of increasing their skills and education.
Perhaps there was a degree or training certificate you started when you were younger but didn't complete due to financial, timing, or personal reasons.
Maybe instead of pursuing a degree or certificate, an immediate employment opportunity presented itself that you just couldn't pass up.
It may be a good time to revisit the program you began or begin a new one if you haven't already.
Our goal with the adult scholarship program is to assist Harrison County adult residents in completing these bachelor's or associate degree and certificate training programs.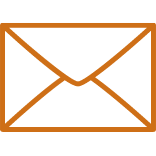 Stay in the Loop.
Sign up for the e-newsletter to receive regular updates from Harrison County Communty Foundation.

Make a Difference. Donate today.
You can give in any amount to
any existing fund.