Trace used as a noun means a mark or indication of something from the past. Buffalo Trace was the name given to a vital trail traveled by buffalo, Native Americans, explorers and settlers. That trace, built upon for generations,
is still a relevant highway today: generally along or near Indiana State Road 150.
The Trace Society honors those who have named the foundation in their estate plans.
Members' gifts will ensure their favorite causes will continue to receive support even after they are gone.
Jack* & Evelyn* Baker
Dan & Maggie Abart Briles
Anna Curts
Tom* & Margaret* Ewbank
Steve Gilliland
Kim Harmon
Sam Hays*
Pam Bennett Martin
Mary Mayfield
Judith E. Miller
Homer Quick*
Kathy Skinner
Kenton* & Phyllis Turner
Robert & Tari Welch
Rita Windell*
Interested in the Trace Society?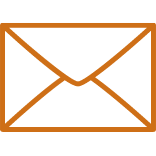 Stay in the Loop.
Sign up for the e-newsletter to receive regular updates from Harrison County Communty Foundation.

Make a Difference. Donate today.
You can give in any amount to
any existing fund.