Endowments
The main purpose of an endowment is to provide a long-term and
growing source of financial support for an organization or cause.

1. Meet
Meet with HCCF to discuss what you want to accomplish, such as provide scholarships, support a particular nonprofit organization, or help a cause.

2. Draft
A draft agreement will be created by HCCF staff based on your intent.

3. Review
Reviews of the agreement are made by you, your legal counsel (if desired), and HCCF legal counsel.

4. Approve
Once everyone is satisfied with the document, the HCCF Board of Directors will approve the agreement at one of their regularly scheduled meetings.

5. Sign
Two copies must be signed - one for you and one for HCCF to keep on file.
Have a passion for Education?
A minimum gift of $10,000 starts a scholarship fund.
Have a Favorite Organization or Cause?
A minimum gift of $5,000 starts a designated agency fund or a field of interest fund.
Have Multiple Causes You Want to Support?
No problem. An Endowed Donor Advised Fund allows you to recommend grants from your fund to your favorite qualified nonprofit organizations. The minimum gift to start an Endowed Donor Advised Fund is $25,000.
Not Sure How to Help Plan for the Future?
Consider establishing a Builder's Fund. Builder's Funds are pooled together to provide unrestricted money for the HCCF Board of Directors to use for proactive grants and community initiatives. These unrestricted funds enable HCCF to meet the needs of the community as they arise. The minimum gift to establish a Builder's Fund is $2500.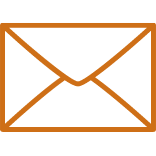 Stay in the Loop.
Sign up for the e-newsletter to receive regular updates from Harrison County Communty Foundation.

Make a Difference. Donate today.
You can give in any amount to
any existing fund.