Grant Reporting
The Grantee agrees to submit 6-month, 12-month, and/or final report forms.
Periodic Grant Report Forms may be used for both 6 month, 12 month, or final reports.
HCCF will mail the report at least 30 days before the due date. If your project is completed before the 12-month period, you may submit the report sooner.
Reports require two different signatures of the agency at two organizational levels. One signature must be from the board chair of the governing body and the other from the executive director, senior staff, or another board member. Check the grants policy for other signature requirements.
These evaluation reports will become part of the permanent file of the grantee and may be considered and reviewed in future grant applications.
Any grantee with overdue reports will not be eligible to apply for future grants until in compliance and will be prohibited from applying for any funding for the six-month period beginning the day after any report was overdue.
Unless otherwise stated in the Grant Agreement, HCCFSO grants must be completed within twelve months of the award date. Extensions for a period not to exceed six months may be requested in writing and may be approved by the President & CEO. Additional extensions may be requested in writing but will require approval by the Board of Directors.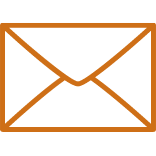 Stay in the Loop.
Sign up for the e-newsletter to receive regular updates from Harrison County Communty Foundation.

Make a Difference. Donate today.
You can give in any amount to
any existing fund.