Nonprofit Board Governance Training
Our Board Governance Training
Nonprofits and other entities that apply for grant funding through the Harrison County Community Foundation are required to have at least one current board member who has completed an HCCF-approved nonprofit board governance training program. The training is open to any Harrison County-serving nonprofit board member, staff member, or volunteer as an opportunity to improve their nonprofit sustainability.
The training includes nonprofit basics and explains the need for board governance; seven functions of a nonprofit board; leadership, management, and governance and the role of the board; fiduciary and legal responsibilities; strategic planning; board structure and function; fundraising as board members; and best practices. The training is a blend of presentation, case studies, and discussion.
The training session will be led by Ed Cortas, Vice President of Strategic Initiatives & Consulting, from the Center for Nonprofit Excellence (CNPE). Ed has worked in the nonprofit sector for nearly 30 years. He has worked with scores of nonprofit organizations of all sizes in a range of areas, including board governance and engagement, strategic and operational planning, organizational assessment, and development of organizational vision, mission, and values.
Training is held in the Foundation conference room at 1523 Foundation Way in Corydon from 9 am - 3 pm. Upcoming 2023 training dates are:
Saturday, February 18th or 25th for weather make-up
Tuesday, April 18th
Saturday, August 19th
Tuesday, October 17th
Training will be held face to face. Due to social distancing, seating is limited. Lunch will be provided. Participants need to complete the 6-hour program for certification of completion.
The training session costs $100, but it will be refunded after successful completion. Contact Sarah Travis, Office Manager, at 812-738-6668 or saraht@hccfindiana.org for questions.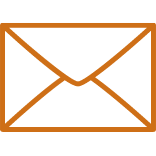 Stay in the Loop.
Sign up for the e-newsletter to receive regular updates from Harrison County Communty Foundation.

Make a Difference. Donate today.
You can give in any amount to
any existing fund.