HCCF Scholarship Opportunities
Apply now for the scholarship opportunity.
Don't miss out on the chance to further your education!


Explore our scholarship policy and learn about the eligibility criteria, application process, and other important details. View now.
View our HCCF scholarship information today.



Apply for financial aid through the Free Application for Federal Student Aid (FAFSA) now. Get started on securing funding for your education.
New for the Class of 2024: Only students who want to be considered for financial need-based scholarships on the Universal Scholarship will be required to submit FAFSA. This change is temporary and only for the Class of 2024 due to changes occurring at the federal level in regard to the FAFSA application.
Since 1998, the Harrison County Community Foundation has provided funds each spring to each of the high schools for non-renewable scholarships. In 2021, we provided $500,000 in scholarships to over 100 graduating seniors throughout Harrison County. Scholarship recipients are selected by a universal scholarship committee which has community volunteers, past HCCF board members, one current HCCF board member and school personnel from each of the four county high schools as members.
The Building Our Future scholarships are awarded to Harrison County resident graduating seniors. The Building Our Future Scholarship recipients receive $2,500 a year renewable for four years for a total of $10,000 each. The Board of Directors determines annually the number available to each high school primarily upon senior class size as reported by the high schools in January.
HCCF also awards a $20,000 scholarship at each of the four Harrison County high schools to a student planning on attending Indiana University Southeast.
We currently have over 100 endowed scholarship funds that last year provided over $195,650 for Harrison County resident graduating seniors to attend college. These charitable endowment funds were established by residents of the community as well as local college universities, for-profit and non-profit organizations interested in providing educational assistance to our youth.
Harrison County Lilly Endowment
Community Scholar Announced!
Corydon Central High School senior Anthony Clark has been selected as the 2023 Harrison County Lilly Endowment Community Scholarship recipient.
He will receive full tuition to the Indiana college or university of her choice, as well as a $900 yearly stipend for required books and equipment. Congratulations!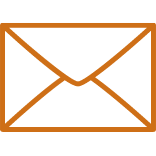 Stay in the Loop.
Sign up for the e-newsletter to receive regular updates from Harrison County Communty Foundation.

Make a Difference. Donate today.
You can give in any amount to
any existing fund.