Jump Start is a program subsidizing high-quality preschool (Pre-K) for children in Harrison County.
Our goal is to increase kindergarten readiness of Harrison County children. Families must meet income requirements to be eligible.

1: Review Information
Review the information below to get started!

2: Determine Eligibility
Contact Harrison County Community Services (HCCS) at (812) 738-8143
*Families with 4 year olds must apply for On My Way Pre-K (OMW) before contacting HCCS. www.OnMyWayPreK.org

3: Sign up
Sign up your child for preschool with the eligible provider of your choice!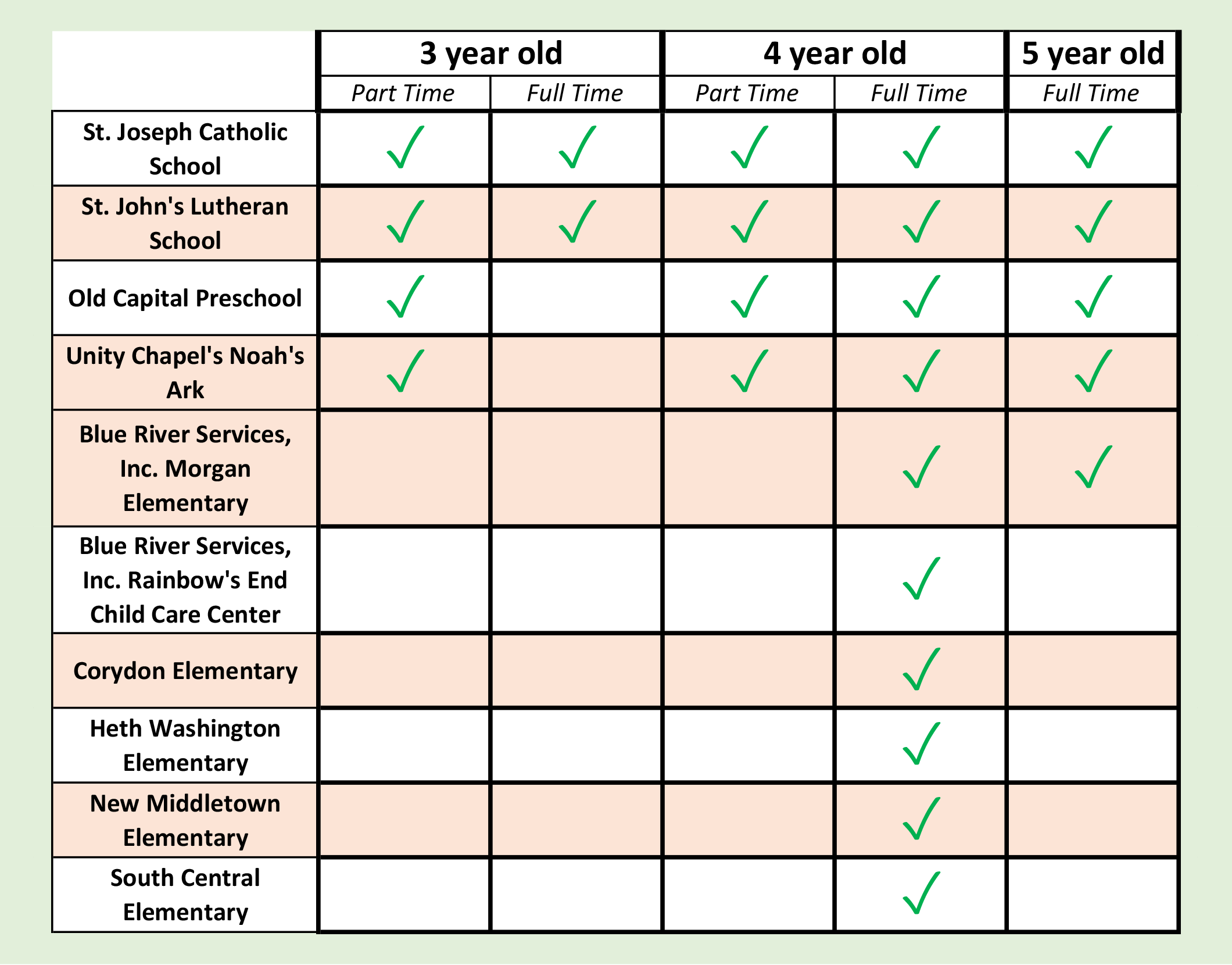 Any family interested in participating in this subsidized preschool program must meet certain income requirements. Each family must register through Harrison County Community Services to verify eligibility. Funding is to serve the most students, from Harrison County families at or below the 200% Federal Poverty Level (FPL). Please reference chart below to learn about income requirements.
Participating children must be three (3), four (4), or five (5) years old, by August 1 of the current school year and have legal residency in Harrison County. In the case of joint custody, the address of the parent with custody during the normal workweek will be used to determine resident eligibility.
Families with a four-year-old attending preschool must have applied and received a denial from the State of Indiana's On My Way Pre-K (OMW) program to be considered for Jump Start funding.
Each family planning to use a qualified provider must contact Harrison County Community Services (HCCS) to have their eligibility verified. When contacting Community Services please be prepared to have the following information available; proof of residency in Harrison County, along with proof of income for the past month. Both will be required for verification. Examples of income documentation include; pay stubs, unemployment print offs, TANF, and retirement statements.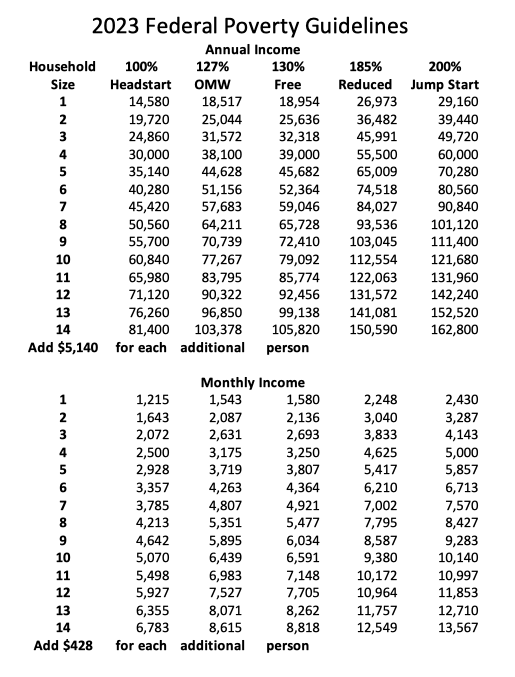 On My Way Pre-K is for 4 year olds from low-income families so that they may have access to a high-quality Pre-K program the year before they begin kindergarten.
Contact Information for Jump Start Providers
Don't see your provider listed?