It is a simple process to request a grant withdrawal from an endowment fund. Qualified non-profit agencies should complete the endowment fund grant request form located below. Make sure the proper signatures are submitted with your request. The form must be in our office by the last Monday of the month in order to be included on the board agenda for the regular board meeting which is typically the first Monday of each month, with the exception of July. The board members will review your request and if it fulfills the purpose designated in the endowment fund agreement the withdrawal should be approved for payment.
A check will typically be written within 10 days of an approval. You will also receive a final report form which you will need to fill out verifying the appropriate and lawful use of the granted funds. It is imperative that you return the report no later than the date indicated on the form. Failure to do so may prohibit you from applying for future grants from the endowment until in compliance.
Contact Derrick Grigsby, derrickg@hccfindiana.org, with any questions you may have regarding making a withdrawal from any of our endowment funds.
2018 Endowment & Scholarship Committee
Leslie Robertson, Chair
Barbara Middleton
Pam Carmichael
Brian LaHue
Jim Isbell
Wilma Williams
Endowment Grant Deadline
All Endowment Grant Requests must be approved by the HCCF Board. The deadline to submit Endowment Grant Requests is one week
prior to the monthly Board meeting, typically held the 1st Monday of each month. There are no Board meetings in July.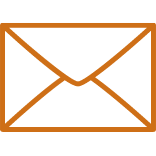 Stay in the Loop.
Sign up for the e-newsletter to receive regular updates from Harrison County Communty Foundation.

Make a Difference. Donate today.
You can give in any amount to
any existing fund.