Helen J. Cunningham Community Service Scholarship Fund
Fund Number: 050
Fund Purpose
Provides scholarship support to graduating seniors of South Central High School, with priority given to a senior demonstrating superior community service during their school attendance. Recipients must pursue a four-year degree.
Fund Story
To honor her upon her 80th Birthday, the children of Helen J. Cunningham began the Helen J. Cunningham Community Service Scholarship in 2003 at the Harrison County Community Foundation. Helen has two children, Tom Cunningham of New Salisbury and Carol Ann Cunningham of Burke, Virginia. She also has five grandchildren. This scholarship is awarded to a graduating senior at South Central High School who has been active in their community.
"I was just overwhelmed when my kids told me they were starting this scholarship fund," said Helen. "I had no idea they would think of such a thing." In addition to the scholarship fund, the public swimming pool at South Harrison Park was named in her honor by the Harrison County Park Board in 2004 in recognition of her 20 years of volunteer work for the parks department.
Helen Johnson Cunningham was born in Gary, Indiana on April 28, 1923, the daughter of Willard and Lula Johnson, natives of Harrison County. After starting grade school in Rising Sun, Indiana, her family moved to Harrison County when she was 11 and she was a 1940 graduate of Elizabeth High School. Growing up during the depression of the 1930's, Helen learned the big difference that small acts of kindness could make as she watched teachers make sure their students had at least one meal a day or had materials needed to participate in class. Helen went to college at Manchester College in northern Indiana and earned a degree in chemistry in 1947. She worked for Colgate-Palmolive for 38 years as a chemist and microbiologist, retiring in 1983. Helen also volunteered at St. Edward's Hospital in New Albany during World War II for 2-1/2 years, working part-time in the lab at St. Edward's Hospital in New Albany.
Helen shared a memory from those days. "During World War II, my funds for college ran out, so I returned to southern Indiana and got a job at Colgate's. A friend in the lab, who knew I needed money to get back to Manchester, submitted my name for a $300 scholarship from her sorority. Now $300 doesn't sound like much, but it went a long way in the 1940's, so I know how much a scholarship can mean. That's one reason I was so pleased that my kids came up with this community service scholarship idea.
In 1951, Helen married her high school classmate Chester Cunningham of Evans Landing. They started a family and lived in Edwardsville until they moved to Elizabeth in 1964.
Helen has been an active member of the Church of the Covenant Presbyterian Church in Elizabeth since 1964. She has organized the monthly senior citizen luncheon at the church since 1988. After retiring, Helen volunteered at the parks department, the schools and the hospital. She has served on the board of the Harrison County Retired Senior Volunteer Program, and the Harrison County Mental Health Organization advisory board, and served as a director of the South Central Recreation Club and secretary-treasurer of the Posey Township Farm Bureau. In 1995, she was named Older Woman of the Year for South Central Indiana by the South Central Indiana Council for the Aging and Aged. Helen and her family, were especially active and decidated to South Harrison Park in Elizabeth since fundraising for the land begun in 1970.
Helen loves to read and is a member of the Corydon Women's Literary Club. She also loves to cook.
Serving our community is why the Harrison County Community Foundation exists. The Foundation is pleased to honor such a dedicated servant and humanitarian with this scholarship fund.
The scholarship is a way to honor the recipient and encourage similar volunteer work to continue in the community. According to her daughter Carol Ann Cunningham, "While I was growing up, I watched my mother serve as an elder in the church and as an officer of the PTA, the Farm Bureau and professional groups through her work. My parents also encouraged my brother and me to get involved in community organizations and service projects. Until I had a family and a full-time job of my own, I had no appreciation of how much effort it must have taken. Helping others and being active in the community has always been a priority for my mother."
"We wanted to do something that might inspire students to get involved in the community and develop a life-long appreciation for volunteering like my mom's," said her son, Tom Cunningham. "My mother enjoyed working at the school so much that it was natural to think of awarding the scholarship to a South Central student who might have had her as a volunteer in their classroom."
Fund Impact:
2005: Lori Ferree
2006: Laura Kendall
2007: Sarah Yelch
2008: Sarah Deatrick
2009: Paige Kingsley
2010: Amelia Foreman
2011: Sarah Katie Saylor
2012: Emily Parker
2013: Brandon Mathis
2014: Ben Cunningham
2015: Samantha Lewis
2016: Allison Dehn
2017: Cody Johnson
2018: Benjamin Wibbels
2019: Kelsey Johnson
2020: Austin Tyree, Suzanne Simpson
2021: Kylie Hutt, Caitlin Johnson
2022: Alexis Martin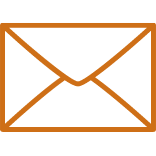 Stay in the Loop.
Sign up for the e-newsletter to receive regular updates from Harrison County Communty Foundation.

Make a Difference. Donate today.
You can give in any amount to
any existing fund.