CFSI Harrison County Youth Philanthropy Fund
Fund Number: 057
Fund Purpose
Supports youth philanthropy activities in Harrison County. Funds are dispersed to support the activities of the Harrison County Youth Philanthropy Council or other philanthropy activities in Harrison County.

Fund Story
The Community Foundation of Southern Indiana Harrison County Youth Philanthropy Fund is held at the Harrison County Community Foundation to help support the activities of the Harrison County Youth Philanthropy Council. The fund was created in 2004 with an Angel Grant from the Moore Foundation of Indianapolis among other community donations.

The Community Foundation of Southern Indiana (CFSI) was created in 1991 with community donations and a matching gift from the Lilly Endowment of Indianapolis. CFSI serves Clark, Floyd and Harrison Counties in Indiana.

The Community Foundation of Southern Indiana will help create great communities through:
Building a permanent source of charitable funds
Connecting donors with community needs
Supporting and recognizing good works
Providing leadership on key community issues
In early 2001, the Harrison County Youth Philanthropy Council was created with a gift from the Paul W. Ogle Foundation, Inc. The youth philanthropy project is designed to teach youth about giving in meaningful ways, to encourage them to give and serve in their communities and to make philanthropy a "habit of the heart" for future generations.
The goals of the Youth Philanthropy project are:
To help young people understand and experience philanthropy.
To encourage and support meaningful youth-initiated service to the community.
To involve youth and adults in partnership in community philanthropy.
To train youth and adult leaders in the process and value of giving and serving.
To help young people develop the skills to evaluate projects worth of investment.
To help young people be good stewards of funds by acquiring evaluative skills.
To grow the endowment for the future.
It is with great pride that the Harrison County Community Foundation was able to assist with and participate in the project along with the Community Foundation of Southern Indiana.
Fund Impact:
2006: Support of the Harrison County Youth Philanthropy Council
2009: Support of the Harrison County Youth Philanthropy Council
2011: Landscaping project in Lanesville, Let's Bring Spring/Flower Pens Nursing Home Service Project, paint and repair drywall at Blue River Industries, Rice Islands Soccer Field Project, Senior Prom for Harrison Health & Rehab Center, Eagle Scout Project/Playground Refurbishment, Construct a basketball court at the Wyandotte House Youth Shelter, Carnival for Cancer, Blue River Services group home beach party
2012: Scouting for food and Angel Family Service Project, Boys and Girls Club Carnival, Give a Hoot-Unpollute!, Carnival for Cancer, St. Mary's of Lanesville Youth Group Service Project
2013: Harrison County 4-H Junior Leaders adopt-a-highway project, support of the Carnival for Cancer, Industrial Arts Club donation for the Relay for Life, Junior Leaders Adopt-A-Highway project, Lanesville Renaissance Club Support of Sight for Sophia, Christmas gifts for children, Student Council Angel Tree Participation, Mad Science Week - Youth Led Science Experiments, Playground improvements benefiting Blue River Services Inc.
2014: Youth Philanthropy Souper Bowl, BGCHC Harvest Program-Raised Gardens
2015: Community Sack Garden of Mauckport, Carnival for Cancer, Miles for Merry Miracles 2014 Harrison County Service Expansion, 2015 Youth Philanthropy Council Grant-Community Event benefiting South Central FCA, 2015 Youth Philanthropy Council Grant-ELF Project, 2015 Youth Philanthropy Council Grant-After Prom at North Harrison High School, 2015 Youth Philanthropy Council Grant-Landscape OakView
2016: 2016 YPC Grant-Serenity Garden; 2016 YPC Grant-Birthday Bundles; 2016 YPC Grant-Carnival for Cancer
2018: North Harrison Winter Performance ensemble mat; 2018 Children's Theatre Camp; Hayswood Park beautification and conservation
2019: 2019 YPC Grants
2020: 2020 YPC grant for Vanguard Color Guard equipment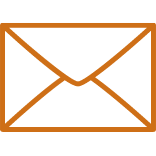 Stay in the Loop.
Sign up for the e-newsletter to receive regular updates from Harrison County Communty Foundation.

Make a Difference. Donate today.
You can give in any amount to
any existing fund.