The current minimum gift to establish a new endowment fund is $5,000.
The Foundation offers a variety of funds designed to be responsive to donor needs. While all philanthropy adds value to the community, each type of Foundation fund can provide differing added value to philanthropy in the community.
Endowed Gift Funds are permanent funds in which the assets are owned by the Foundation and managed according to the charitable purposes designated. Since one of the goals of Endowed Gift Funds is to preserve the principal, only the spend-able amount is available for distribution.
With an Endowed Gift Fund donors can:
Make permanent provisions for favorite charities
Provide for the community through Field of Interest and Unrestricted Funds to help meet pressing needs
Help strengthen Foundation operations
Potentially increase the gift fund over time through professional investment management
Invest in the community's future and give students a brighter future
Special funds can be created to handle tributes and memorials. Contributions may also be made to existing funds in order to:
Honor a living person
Memorialize deceased persons
Commemorate anniversaries or other special events
Donors can use this giving option to:
Create a scholarship fund acknowledging the contributions of a retiring teacher
Engage a civic group in creating an emergency relief fund for a disaster
Support the favorite charities of a couple celebrating their 50th anniversary
Create a youth program that keeps alive the memory of a deceased child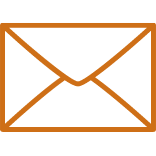 Stay in the Loop.
Sign up for the e-newsletter to receive regular updates from Harrison County Communty Foundation.

Make a Difference. Donate today.
You can give in any amount to
any existing fund.
Agency Endowments
An Agency Endowment is a type of designated fund established by a non-profit agency at a community foundation for the agency's own benefit. The donor or resource provider and the beneficiary or recipient organization is the same entity. The main purpose of an agency endowment is to provide a long-term and growing source of financial support for an organization. In these days of uncertain funding, nonprofit organizations are looking for ways to stabilize their income and ensure their operating funds. If the recipient organization ceases to exist or changes its status or mission as a charitable organization, the Foundation's Board of Directors may exercise its variance power, selecting an alternate use for the fund compatible with its original charitable purpose.
These endowments are invested over time, with earnings available to reinvest or support emergent needs as they arise in an organization. This constant source of funding is an attractive option for both new and established organizations that want to sustain their mission for the future.
Designated Funds
Designated Funds are earmarked for one or more charitable organizations, and all grants made from such funds will be made to (or for the use of) the designated recipient 501(c)3 organization to support their work. If the recipient organization ceases to exist or changes its status or mission as a charitable organization, the Foundation's Board of Directors may exercise its variance power, selecting an alternate use for the fund compatible with its original charitable purpose.
Endowed Donor Advised Funds
Donor Advised Funds provide the founding contributor or an appointed group of people the privilege of providing advice regarding grant awards from the fund's income. Recommended recipient organizations must be a qualified 501(c)3 nonprofit. Just as with Designated Funds and Agency Endowments, the principle of an Endowed Donor Advised Fund is invested and a portion of the earnings is available for granting. The Foundation's Board of Directors holds the final authority over all grant awards. An Endowed Donor Advised Fund is appealing to donors who wish to involve their family in making philanthropic decisions yet don't want the responsibility of running a private foundation.
Unrestricted Funds
Unrestricted funds are available to the Foundation for any of the charitable purposes encompassed by the Foundation's mission including its operational expenses. These funds are the most flexible type of fund. They are ideal for donors who want to build maximum versatility into their charitable giving and place responsibility for selecting the most appropriate use of the funds to the Foundation staff and Board of Directors.
Field of Interest Funds
Field of Interest Funds are limited in their use by the donor's stated preference for a specific area of charitable purpose, without designation of recipient organizations or programs through which such charitable purposes may be served. The Foundation Grants Committee and Board of Directors recommend which organizations and programs might receive grants from field of interest funds and the amount of timing of such grants. Examples of field of interest funds include but are not limited to:
Animal Protection
Arts & Culture
Environmental
Health & Safety
Historical Preservation
Recreation
Scholarship Funds
Scholarship Funds are dedicated to providing grants for educational assistance to individuals seeking post-secondary education.
While the donor may set the overall purpose for the fund and create the selection criteria, an advisory committee, such as those organized by a local high school, is charged with publicizing the availability of the scholarship. More important, the committee is also responsible for the selection and recommendation of award candidates to the Foundation. Each scholarship fund must have a voluntary committee of interested individuals who meet annually to review all the scholarship applicants and recommend recipients to the Foundation.
Another type of scholarship fund works best for donors who are interested in supporting students at a specific institution. With this type of fund the amount available for disbursement is paid to a nonprofit institution (such as college, vocational school, etc.) named by the donor. It is the institution's responsibility to annually determine award recipients based on the donor's recommended criteria.
A Fund Agreement is prepared for each newly established endowment fund and provides the details of the name of the fund, purpose, conditions for acceptance of gifts and investment, costs and distribution from the fund.
If you have questions about establishing a fund or giving to an existing fund, please contact Kim Harmon at kimh@hccfindiana.org.