Founders Vocational Scholarships
Founders Vocational Scholarships
The Harrison County Community Foundation has provided funds each spring to each of the county's four high schools for non-renewable scholarships.
All Harrison County resident graduating seniors who are pursuing a technical, vocational or trade certification or diploma program are eligible for these funds.
HCCF defines vocational/trade as:
A type of higher learning school that focuses on job skills training rather than academics in the liberal arts. Most trade schools focus on a particular set of skills that are taught to students looking to enter a certain career field and they usually do it in a shorter period of time than traditional universities. Trade schools usually have programs that take less than two years to complete and do not result in an Associate's or Bachelor's Degree.
Examples of technical, vocational or trades include, but are not limited to:
Carpentry, HVAC, Hair Design, Precision Machinery, Welding, Cosmetology , Computer Certifications, Plumbing, CNA Certification and Dental Assistant
Scholarship recipients are recommended by a committee to the HCCF Board of Directors.
Congratulations to our 2018 Recipients!
Noah Winstead
Torrie Hood
Lindsey Schmelz
Cheyenne Wallace
Connor Monroe
Anthony Miranda
Kassidy Gittings
Wyatt Hoehn
Todd Boyd
Dylan Schoen
Daniel Sieg
Kyle Ferree
Paul Austin
Hunter Dunaway
Gracen Lander
Abigail Mathes
Jonathan Purvis
Laken Flickner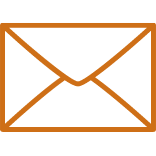 Stay in the Loop.
Sign up for the e-newsletter to receive regular updates from Harrison County Communty Foundation.

Make a Difference. Donate today.
You can give in any amount to
any existing fund.