IU Southeast Scholarship
This Scholarship Program provides $5,000 scholarships, renewable for four years to Harrison County, resident graduating high school seniors, planning to attend Indiana University Southeast. Students must maintain a GPA of 2.5 or higher and be considered full-time (12 credit hours per semester) in order to remain eligible.
Congratulations to the 2018 IU Southeast Renewable Scholarship Recipients!
Lanesville Jr/Sr High School: Kasandra Spence
North Harrison High School: Jacob McDaniel
Corydon Central High School: Tyler Brown
South Central High School: Kiersten Fraze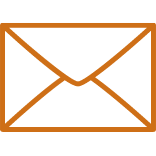 Stay in the Loop.
Sign up for the e-newsletter to receive regular updates from Harrison County Communty Foundation.

Make a Difference. Donate today.
You can give in any amount to
any existing fund.