Comprehensive plans for Laconia, Lanesville, and New Middletown approved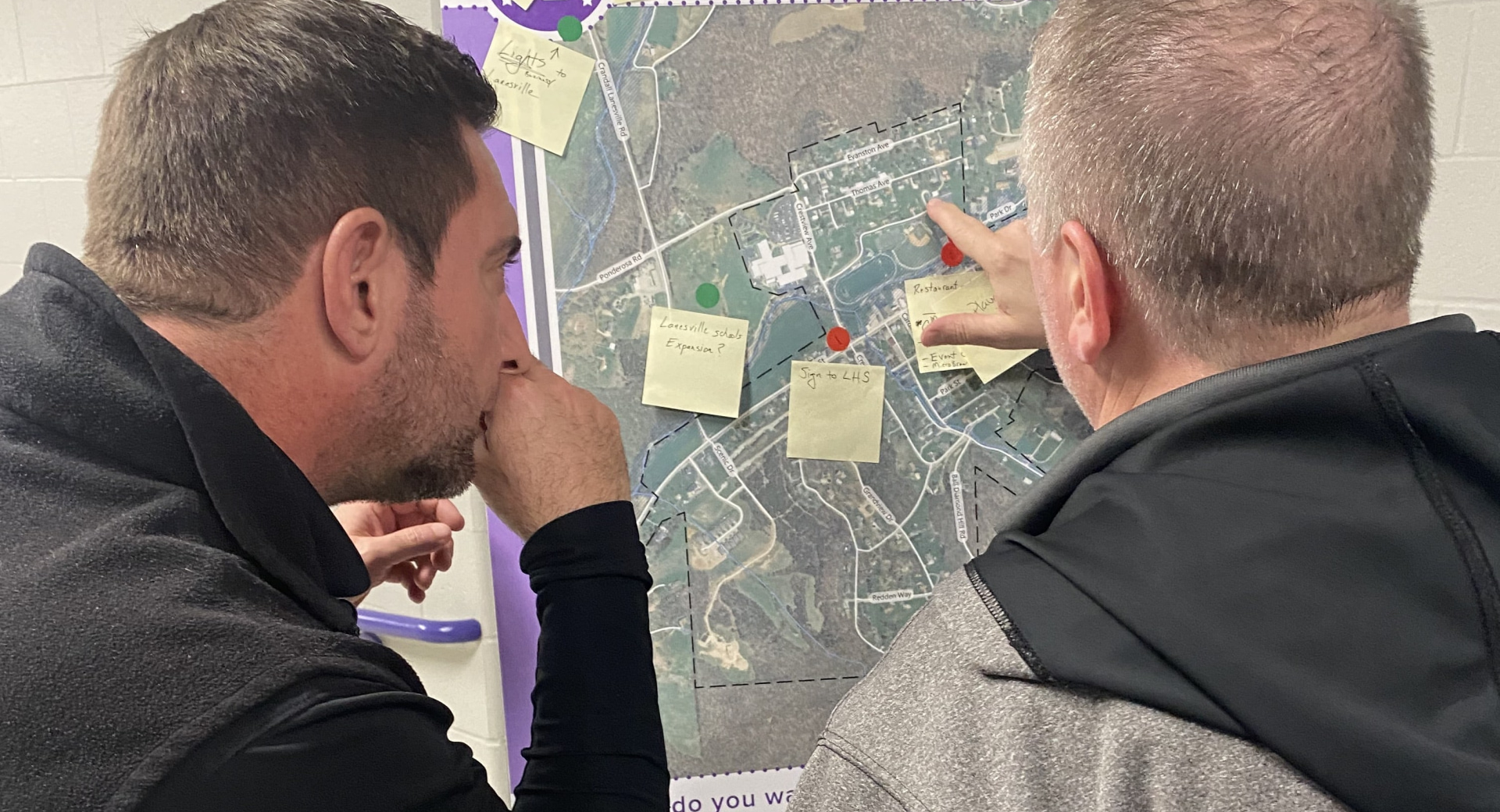 Tyler Best
March 15, 2023
/
5 mins read
Towns throughout Harrison County are taking steps toward a sustainable future with the support of Harrison County Community Foundation (HCCF). Three comprehensive plans for the towns of Laconia, Lanesville, and New Middletown were endorsed by their respective town councils over the last few months. On March 2, these plans were reviewed by the Harrison County Plan Commission, with final approval received from the Harrison County Commissioners on March 6.
The plans came to fruition through HCCF's Town Planning Initiative (TPI), which aims to create or update a Comprehensive Plan and Pavement Asset Management Plan for each of the ten incorporated towns in Harrison County. TPI's goals include ensuring town residents have an opportunity to provide feedback in creating plans for the future and leverage outside funding for infrastructure projects. HCCF President & CEO Julie Moorman expressed her gratitude for the work of town leaders. "They are undertaking important, long-term visioning for their communities."
TPI is funded through generous grant funding in 2020 from Lilly Endowment Inc. as part of their GIFT VII grant program. In the same year, HCCF's Board of Directors also committed additional funds toward the multi-year project. To oversee the process, The Wheatley Group and Taylor Siefker Williams Design Group were contracted in 2021. To learn more about TPI, visit harrisoncountytownplanning.com.
The town planning process is continuing for the towns of Corydon, Palmyra, Mauckport, and New Amsterdam. Crandall, Elizabeth, and Milltown will soon begin their processes. "It's been exciting to hear ideas for improvements from people in towns across Harrison County and then seeing them turned into real plans," said Jeff Shireman, HCCF Board Chair. "We're eager to continue working hand in hand to find avenues that bring their visions to reality."