Lilly Scholarship awarded to Anthony Clark of Corydon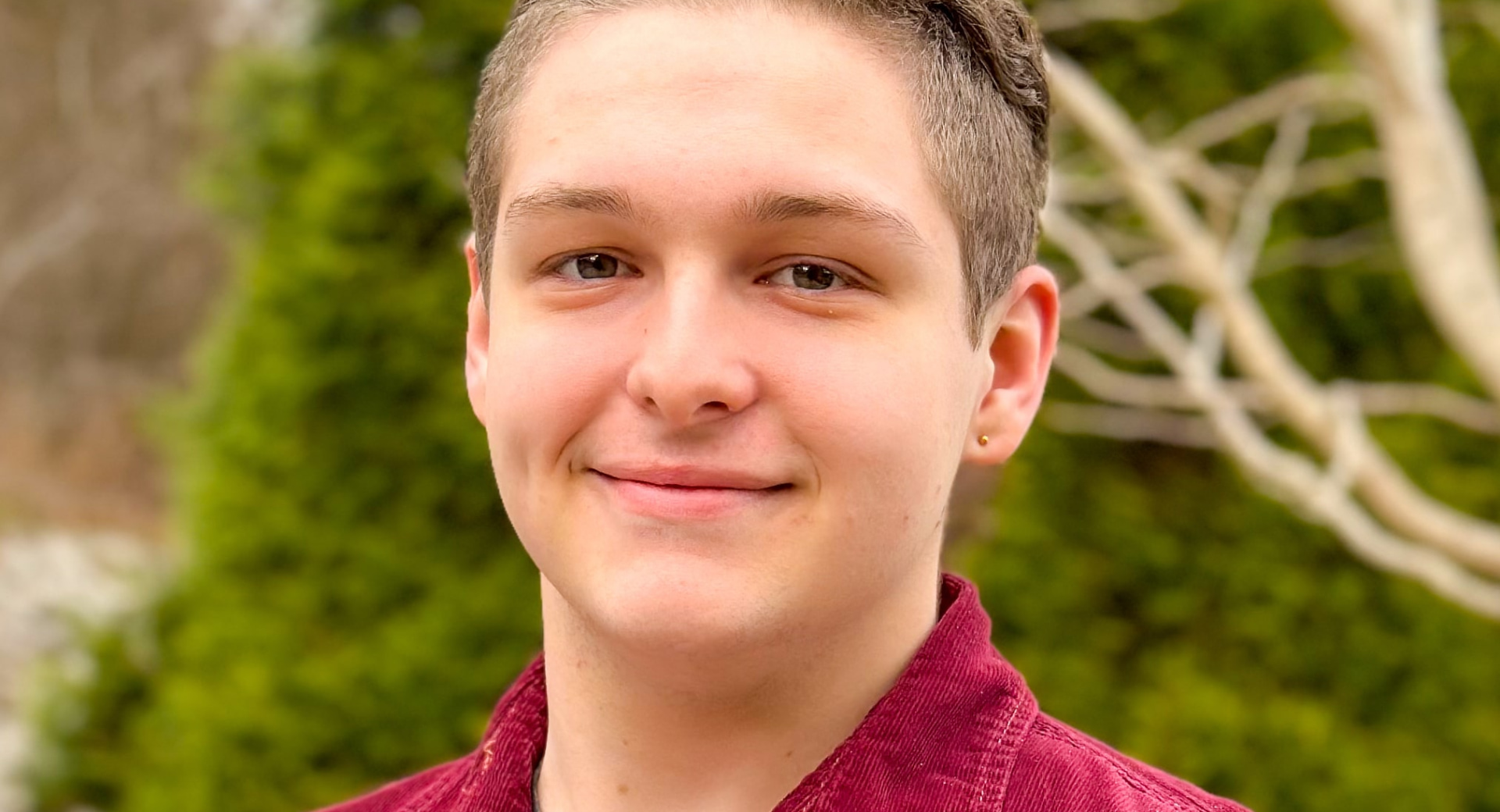 Admin
January 7, 2023
/
5 mins read
The Harrison County Community Foundation is pleased to announce the recipient of the 2023 Lilly Endowment Community Scholarship for Harrison County – Anthony Clark of Corydon Central High School. Lilly Endowment Community Scholars are known for their community involvement, academic achievement, character, and leadership.
"It has been a long and challenging road," Mr. Clark said. "Without my community, friends, classmates, teachers, and most importantly, my family, I couldn't have overcome the obstacles I've encountered. From overcoming multiple developmental disorders to juggling a laundry list of academic, extracurricular, social, and familial obligations, as well as taking on more responsibility at home during my father's fight with throat cancer, they've been with me every step of the way. There were many moments when I felt that I wasn't going to make it, but four years of planning, adapting, and overcoming have finally come to fruition."
Each Lilly Endowment Community Scholarship provides for full tuition, required fees, and a special allocation of up to $900 per year for required books and required equipment for four years. The scholarship is for undergraduate students studying on a full-time basis leading to a baccalaureate degree at any eligible Indiana public or private nonprofit college or university. Lilly Endowment Community Scholars may also participate in the Lilly Scholars Network (LSN), which connects both current scholars and alumni with resources and opportunities to be active leaders on their campuses and in their communities. Both the scholarship program and LSN are supported by grants from Lilly Endowment to Independent Colleges of Indiana (ICI) and Indiana Humanities.
Mr. Clark plans to attend Purdue University to pursue a degree in Mechanical Engineering with a minor in Electrical Engineering Technology. He intends to enter the biomechatronic industry to design functioning prosthetic limbs for amputees, particularly children and combat veterans.
In August, Harrison County senior high school students began applying for the Lilly Endowment Community Scholarship. 64 applications were received for this year. In determining Harrison County's Lilly Endowment Community Scholar, six applicants from throughout the county were interviewed by a volunteer committee of six former HCCF board members in October. After the field of applicants was narrowed down, nominees were submitted to ICI, the statewide administrator of the Lilly Endowment Community Scholarship Program, which approves the final selection of scholarship recipients. Lilly Endowment created the Lilly Endowment Community Scholarship Program for the 1998-99 school year and has supported the program every year since with grants totaling more than $486 million. More than 5,000 Indiana students have received the Lilly Endowment Community Scholarship since the program's inception.
The primary purposes of the Lilly Endowment Community Scholarship Program are: 1) to help raise the level of educational attainment in Indiana; 2) to increase awareness of the beneficial roles Indiana community foundations can play in their communities; and 3) to encourage and support the efforts of current and past Lilly Endowment Community Scholars to engage with each other and with Indiana business, governmental, educational, nonprofit and civic leaders to improve the quality of life in Indiana generally and in local communities throughout the state.
Harrison County Community Foundation was founded in 1996 by the Harrison County Commissioners, with an initial donation from Caesars Southern Indiana. HCCF's mission is to inspire and assist everyone in experiencing philanthropy, producing positive and sustainable growth in Harrison County. To date, HCCF has awarded over $107 million in grants, scholarships, and other support to Harrison County non-profits and residents.
Lilly Endowment Inc. is an Indianapolis-based private philanthropic foundation created in 1937 by J.K. Lilly Sr. and his sons Eli and J.K. Jr. through gifts of stock in their pharmaceutical business, Eli Lilly and Company. Although the gifts of stock remain a financial bedrock of the Endowment, it is a separate entity from the company, with a distinct governing board, staff and location. In keeping with the founders' wishes, the Endowment supports the causes of community development, education and religion. The Endowment funds significant programs throughout the United States, especially in the field of religion. However, it maintains a special commitment to its founders' hometown, Indianapolis, and home state, Indiana.
Since 1997, Independent Colleges of Indiana has administered the Lilly Endowment Community Scholarship Program statewide with funding provided by Lilly Endowment. Founded in 1948, ICI serves as the collective voice for the state's 29 private, nonprofit colleges and universities. ICI institutions employ over 22,000 Hoosiers and generate a total local economic impact of over $5 billion annually. Students at ICI colleges have Indiana's highest four-year, on-time graduation rates, and ICI institutions produce 30 percent of Indiana's bachelor's degrees while enrolling 20 percent of its undergraduates.