The Harrison County Community Foundation has created this privacy statement in order to demonstrate its firm commitment to the privacy of its donors and website users.
Our Policy
We do not collect personally identifiable information about individuals unless they knowingly provide it to us. If you just want to browse and learn about our services and programs we invite you to do so. As a casual, unregistered visitor to our site we'll recognize your home server (that your web access is through AOL.com etc.) but not your e-mail address or any other personal or system information.
Email Privacy
Your email address that you may decide to provide us will only be used with the Harrison County Community Foundation. We do not sell or rent email addresses to anyone outside the organization. If you do not wish to receive email correspondence, please email your request to staff@hccfindiana.org or call us at 812-738-6668.
Our Contact List
When you register to receive information, such as an e-Newsletter, or identify your areas of interest, we add your name to our contact list. Once you provide us with personal or professional information, that data remains confidential and will only be used by the Harrison County Community Foundation. We authorize our employees to view your personal information only when necessary to serve you better. We will not share any information you provide to us with any other organization.
Communication from Us
We use our contact list for follow-up contact with you. This is our way of keeping you up to date on our services and programs. This also enables you to receive current information about our community to better meet your philanthropic needs. We maintain e-mail mailboxes in an effort to support customers who visit us online. We read every e-mail message that we receive and do our best to respond within 48 hours, if a response is required. We do not record your e-mail address unless you have voluntarily provided it to us when you ask to receive follow-up information or an e-newsletter. If you do provide us with your e-mail address, and request follow-up information we may notify you from time to time about Harrison County Community Foundation services and programs.
Cookies
We use "cookies" (small pieces of information stored on your computer) on certain parts of our website. The cookies allow us to track your session on the web site. We do not use cookies to collect any type of personal information or to extract any information from your computer.
External Web Links
Our website contains links to other external websites that do not fall under the hccfindiana.org domain. We are not responsible for the privacy practices or the content of these external websites. If you choose to follow these links to external websites, you do so at your own risk.
Copyright and Trademark Notice
Copyright of the text contained in this website is owned by the Harrison County Community Foundation. All rights are reserved. All text, images, graphics, and other materials on this website are subject to the copyrights and other intellectual property rights of the Harrison County Community Foundation. The content and software on this site may be used as a resource only. Any use of the "Harrison County Community Foundation", its logo, or text, or graphic materials contained in this website in any manner to express or imply endorsement, sponsorship, affiliation, or association of the user with or by the Harrison County Community Foundation, is strictly prohibited unless permission has been granted. Nonprofit organizations that are the recipient of a Harrison County Community Foundation grant should contact the Foundation for information about publicizing grants and use of the logo.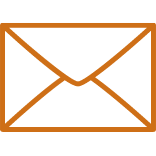 Stay in the Loop.
Sign up for the e-newsletter to receive regular updates from Harrison County Communty Foundation.

Make a Difference. Donate today.
You can give in any amount to
any existing fund.