Scholarship Deadlines
For more information about any of the scholarship applications,
please contact Heather Stafford, Director of Programs, at heathers@hccfindiana.org or call 812-738-6668.
January 20th-HCCF Scholarships (For graduating high school seniors)
March 31st-Adult Summer Scholarships
March 31st-Miles' Fund Scholarship
April 15th-Harrison County Hospital Foundation Scholarship
June 15th-Harrison County Farm Bureau, Inc. Agricultural Career Scholarship
June 15th-Harrison County Healthcare Scholarship
June 15th-Herbert and Marilyn Gettelfinger Agricultural Scholarship
June 15th-Jessie L. and Arlie L. Fogel Scholarship
June 15th-Robert H. Weber Memorial Scholarship
June 30th-Adult Fall Scholarships
September 30th-Lilly Endowment Community Scholarship
October 31st-Adult Spring Scholarships
October 31st-Miles' Fund Scholarship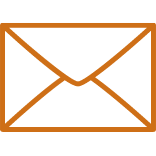 Stay in the Loop.
Sign up for the e-newsletter to receive regular updates from Harrison County Communty Foundation.

Make a Difference. Donate today.
You can give in any amount to
any existing fund.