Thank You For Your Donation!
The Harrison County Community Foundation thanks you for your contribution!
Together, we'll continue to grow Harrison County into the best community
to live, work and raise a family.
Please check your email for a copy of your receipt.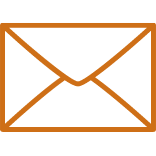 Stay in the Loop.
Sign up for the e-newsletter to receive regular updates from Harrison County Communty Foundation.

Make a Difference. Donate today.
You can give in any amount to
any existing fund.